Lifestyle Holidays Vacation Club Excursion Shop offers a wide variety of island activities to suit your entire family. Look through the below videos and click on any image to launch the associated video. Each video will load in a separate window and may take a little bit of time to launch, so be patient. The VIP excursion shop has many more excursions not listed here, so visit the excursion shop while enjoying your Dominican Republic vacation
Trouble playing the video ? - Download Apple's QuickTime software here.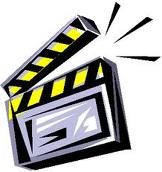 Lifestyle Holidays Excursion Shop Video

<----------------- Click Here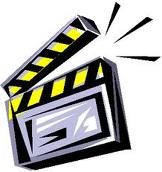 This video called Hispaniola covers many island activities from fishing
to island safari tours and everything in between. You should view this
video to get a feel of different activities that surround the resort
grounds and experience the local culture of the Dominican Republic.

<----------------- Click Here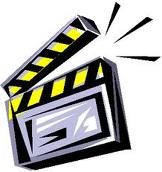 Ocean World is available with your stay. This fun marine/
animal park is located right next door to the resort. You will receive free transportation to/from Ocean World.



<----------------- Click Here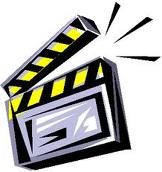 Take a fun day in the sun and experience the island from the water.
The island catamaran tour is arranged through the VIP excursion
desk and is perfect for a full day of family fun. You will be given
lunch as well as plenty of time to snorkel the island waters.

<----------------- Click Here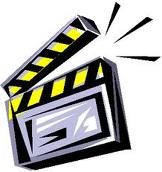 Monster Truck Safari tours provide the tallest trucks on the island!
You will enjoy a full day out with professional guides aboard your
15 foot high 8x8 all terrain truck. You will discover the unspoiled
Dominican country side in these fantastic trucks.

<----------------- Click Here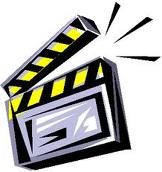 Paradise Island is a small postage stamp size island located in the
middle of the ocean. You will experience the Dominican country
side during your 2 hour van ride and then enjoy a short boat ride
to Paradise Island where snorkeling is a must.

<----------------- Click Here
Currently Lifestyle Holidays Vacation Club VIP Excursion desk offers the following:
Catamaran full day excursion with lunch and drinks to Sosua U.S. $ 89.00

Horse back riding morning or afternoon U.S. $ 49.00

Beach horseback riding half day U.S. $ 65.00

Jeep Safari with waterfalls including lunch and drinks U.S. $ 65.00, entrance to the park
where the waterfalls are is an extra U.S. $ 9.00 per person.

Monster Truck Jeep Safari full day with lunch and drinks U.S. $ 90.00

Ocean World swimming with dolphins U.S. $ 155.00

Ocean World dolphin encounter U.S. $ 99.00

River rafting full day with breakfast and lunch U.S. $ 95.00

Funny Bikes or Monster Bikes half day excursion, one buggy for two people U.S. $ 110.00,
one buggy and only one person is U.S. $ 90.00

Deep sea fishing charter which is docked in the Ocean World Marina, only 5 minutes from
our Lifestyle resort leaves on Tuesday from 7.30 am until 12.30 pm. You will fish for the
following Tuna, Marlin and Mahi Mahi. The price for the charter U.S. $ 550.00 and includes
your transportation, drinks and sandwiches.
The Paradise Island VIP is the resorts top tours and spends time on a wonderful yacht.
Catering is very good and consists of oysters, champagne and wine with your lunch. You
have the opportunity to swim in a beautiful shallow lagoon in the middle of the ocean
complete with a swim up bar. You will enjoy lunch on the beach in Punta Rucia and
afterwards you go by speedboat to Paradise Island where there is truly awesome
snorkeling. The fish are literally everywhere and the fish will eat out of your hands if
you let them. You will end your day traveling by bus back to the resort, the price is
U.S. $ 159.00 per person
Zip Lining is another popular new tour, it is in a wonderful spot in the rain forest and
is available Tuesdays, Thursdays and Saturday. There are ten platforms and different
speeds and distances for each line. The price is U.S. $ 90.00 per person.
Afternoon shopping tour to Sosua and Cabarete. Shop till you drop and visit two of the
best beaches in the Dominican Republic. Cabarete is an upscale resort on the ocean
with a fantastic beach, similar to France's Saint Tropez, where you can browse the
boutiques and watch the world famous kite surfers and windsurfers who do their acrobatic
jumps in front of you. You will have fun bargain hunting at the famous flea market on
the beach in Sosua where you can shop for anything from paintings to souvenirs,
music, wooden statues, bathing suits etc, price is only U.S. $ 45.00
All the above prices are subject to change and are reduced cash prices, payments with
credit cards are more expensive.