The below beach and VIP areas are exclusive to those
who travel with the Gold Band Upgrade. This upgrade
is completely optional for your stay.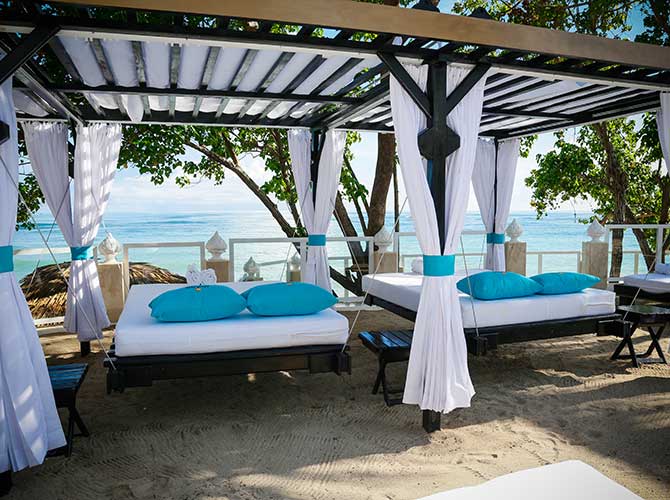 Lifestyle Beach
Nestled between VIP Beach and Harmony Beach you will find the newest beach Lifestyle beach.
Enjoy a complete meal to go from the themed food service Liam's on the Go. Similar to a fast food restaurant, Liam's is the perfect place to grab a quick meal on the go or sit down and have your meal while a VIP member delivers your drink from yet another premium service bar.
Relax on the 4 poster beach beds and take in the beautiful views of Cofresi Beach.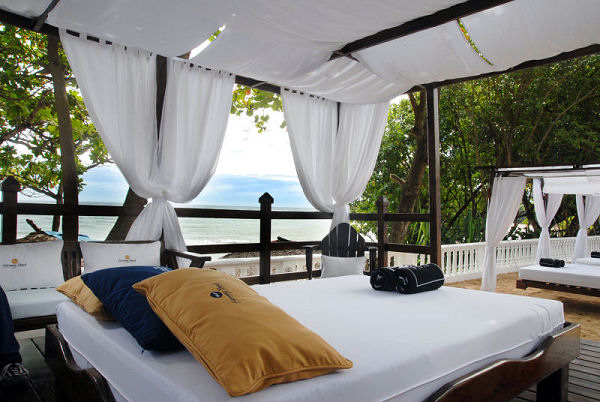 Harmony Beach
Nestled between the new Lifestyle Beach and Cofresi Palm beach you will find Harmony beach.
Enjoy the Ice Cream Bar while relaxing in the huge cold water Jacuzzi or simply relax in one of the oversize beach beds or 2 person swings.
Harmony beach has a beautiful and extremely large bar area with premium alcohol served all day long. You will find the perfect snack or complete meal at the Beach Island Grill located on Harmony Beach.

You will never have to leave Harmony Beach as everything that you need is right here waiting for your enjoyment.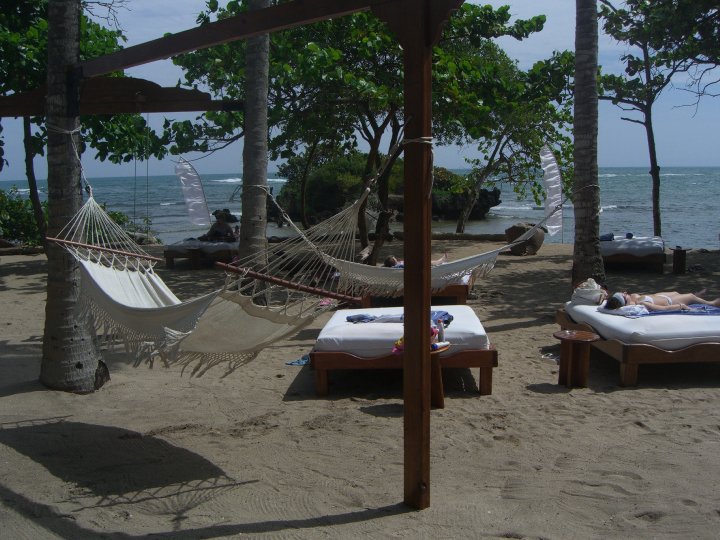 Serenity Beach
Serenity Beach is the furthest away from the main resort and its name says it all Serenity Beach has no music or anything to distract you from the most beautiful and quiet beach.
Serenity beach has 2 bars which both serve premium alcoholic beverages as well as a restaurant called Coconuts. You will never want to leave Serenity Beach and you don't have to as everything that you need is right here. This beach is truly paradise.
Enjoy the beach beds, hammocks and swings while the shade of the palms help keep you cool and relaxed all day.
(Serenity Beach is currently closed. The resort has not set a time for re-opening)





Enjoy access to the above member areas exclusively with your Gold Bracelet Upgrade. The only way to get any higher level of access in this resort or more benefits is to buy a membership from the resort. You will have very similar access as most all members in the resort (except for Shareholders and Chairman Circle members).

Remember that a portion of all Gold Bracelet Upgrades goes to the Relay For Life / American Cancer Society. The cost for this upgrade is $25.00 per adult per reservation, Children 3-11 are $12.50 per reservation and children under 3 are no charge. (This fee is no matter how long or how short you stay)

There is no better money spent on your vacation than to upgrade to Owners VIP Gold Bracelet.